Shay Sights Pictures in Three Strikes And You´re Fucked!
Posted on 29 de November de 2012 by spicyhardcore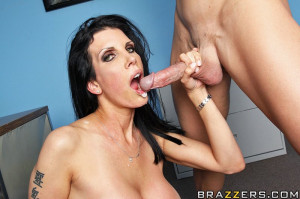 Shay is a safety inspector who pays a surprise visit to Johnny's warehouse. She tells him that if she finds three safety violations, she'll shut his enterprise down. Instead of playing fair, she purposefully uses her fuckilicious body to distract the workers, causing Johnny two strikes. Johnny assures her that no matter what she may think, his company is safe. Shay lets him know that if he wants to avoid a third strike, he better give her an awesome orgasm.