Haley Cummings Pictures in Photo Finish… On Her Face!
Posted on 11 de January de 2013 by spicyhardcore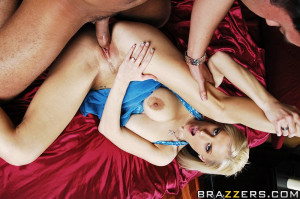 Haley is in a loveless marriage and she desperately wants to re-ignite the spark in their relationship. So she hires Rocco to take sexy pictures of her. As the photoshoot gets more intense, Haley starts discovering her newfound sexuality and decides to experiment with none other than Rocco!